SUSTAINABILITY AT KEEN
KEEN EFFECT
WE MAKE SHOES TOMAKE A DIFFERENCE, AND WE CALL THAT DIFFERENCE THE KEEN EFFECT. WE HAVE A TEAMDEDICATED TO HELPING DRIVE LASTING CHANGE ACROSS THE ENTIRE COMPANY AND BEYOND.BY FOCUSING ON ADVOCACY, CONSERVATION, AND OUR CONSCIOUSLY CREATED APPROACH, WESTRIVE TO LEAVE THE WORLD BETTER THAN WE FOUND IT.
-------------------------------------------------------------------------------------------------------------------------------
OUR VALUES IN MOTION
Quality, Integrity,Health, Caring, and Pioneering—everything we do is driven by these values andhelping create a better world as a business for good.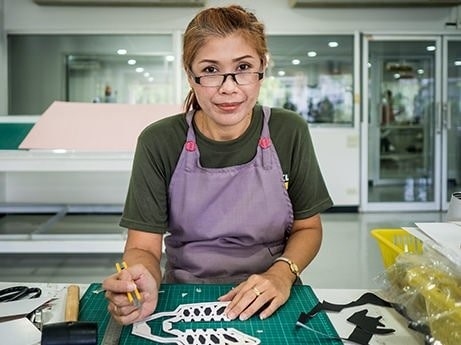 CONSCIOUSLY CREATED
Making shoes has animpact on the environment. And we are dedicated to finding ways to minimizethat impact and push beyond industry standards. By rethinking and reworkingthings in our supply chain, every step forward is a step in the rightdirection.
BETTER TAKES ACTION
We believe in speakingup and taking a stand for the things we care about, and using our voice as abusiness to help others do the same. By developing partnerships and encouragingour fans to take action, we hope to protect and preserve the places where welive, work, and play.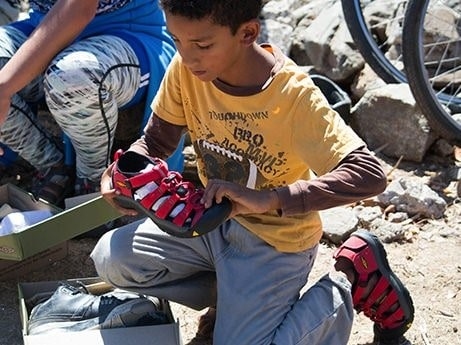 DOING GOOD TOGETHER.
We may be small, butwe believe we can make a big impact when we work together by supportingnon-profit partners on causes that align with our values. Walking the walksince 2003, we've donated over $18 million in cash and product donations tothose who need it most.
-------------------------------------------------------------------------------------------------------------------------------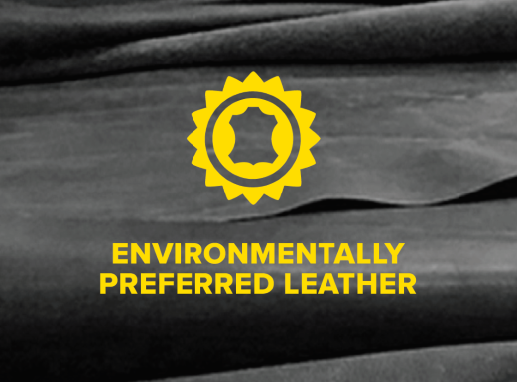 Cleaner water. Clearer conscience.
Tanning leather is a dirty process. Traditionaltanneries use a ton of water and leave a lot of chemicals in the water afterthe fact. So we source over 95% of our leather (and we're working on the rest)from tanneries certified by the leather working group, the gold standard inresponsible leather. They are helping us work toward solutions like aclosed-loop water treatment process to reduce water use and eliminate waterpollution.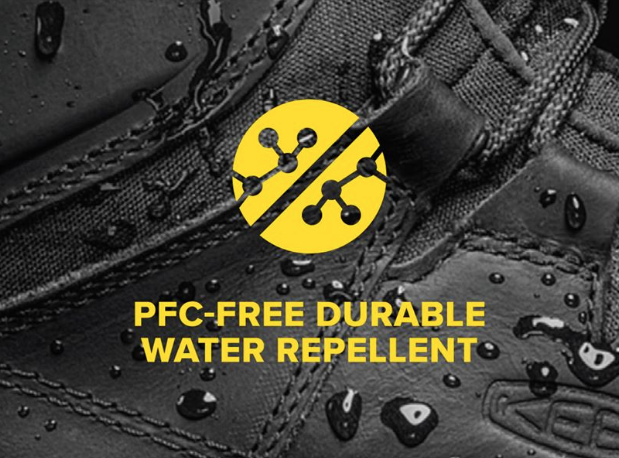 95% PFC-free. 100% committed.
Perfluorinated chemicals (PFCs) are commonly used toprovide water repellency in outdoor gear and footwear, but these suspectedcarcinogens break down slowly and persist in our environment. We've chosenalternative chemistry that's safe and effective, instead of toxic PFC, as waterrepellent agent. This effectively prevented 150+ tons of fluorinated chemicalsfrom going into the environment, destroying and polluting the ecology. Today,we are over 95% PFC-free and will continue to strive for 100%.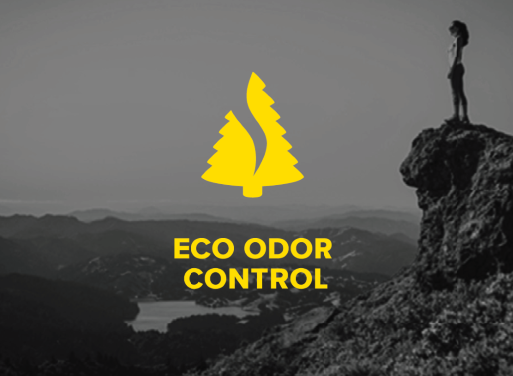 Industrial pesticides, NO.Natural microbes, YES.
Foot odor is caused by bacteria. And traditional odorprotection means spraying pesticides in shoes. Pesticides use heavy metals andhazardous chemicals that ultimately end up polluting our waterways. We wantedto skip all that. So instead, we use natural probiotics that pass the samesniff test—saving us from using 15,400 lbs. Of pesticides every year in theprocess.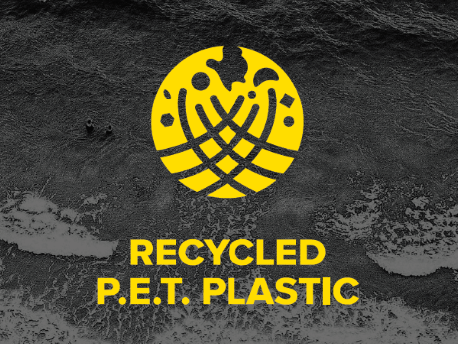 Recycled plastic. Feelsfantastic.
We're working on reducing waste, energy and waterusage, and greenhouse gas emissions. Starting from SS20, more and more ourproducts use materials made with recycled post-consumer plastic waste, keepingover a million pet bottles out of landfills and oceans (in some styles, up to 9bottles are upcycled per shoe). By using recycled pet plastic in our webbingand cord, we're helping reduce waste, energy and water use, and greenhouse gasemissions.
-------------------------------------------------------------------------------------------------------------------------------

KEEN iconic product Timeline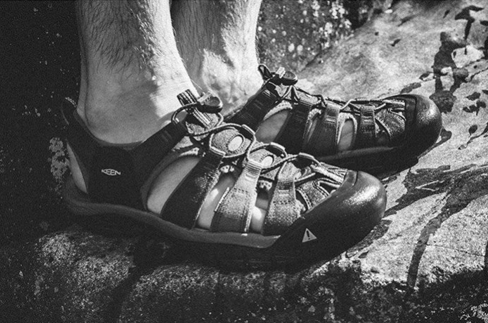 The newport sandal
Can a sandal protect your toes? Answering thisquestion meant the creation of our NEWPORT sandal and the emergence of anentirely new category of footwear. It has become a global symbol for travel,outdoor fun, and footwear innovation.
「涼鞋可以保護腳趾嗎?」就是這個問題讓我們創建了品牌標誌性產品 —— NEWPORT 護趾涼鞋,為全球鞋履業界帶來嶄新涼鞋概念。現在,它已成為旅行、戶外運動和日常悠閒的國際標誌。
2008 jasper
Inspiring from Rock climbing, unique design makingJASPER another KEEN's iconic product that is full of mountain style.
2014 uneek
Created by Rory Junior, son of KEEN 's founder in 2014,UNEEK subverted the stereotype ofsandal with two cords and a sole that perfectly fits your foot's natural shape.UNEEK sandals have set off a craze again since the birth of NEWPORT in 2003.
2017 going pfc-free
Starting from 2017, we've chosen alternative chemistrythat's safe and effective, instead of toxic PFC, as water repellent agent. Thiseffectively prevented 150+ tons of fluorinated chemicals from going into theenvironment, destroying and polluting the ecology.
2020 recycled plastic &uneek snk
Starting from 2020, we use materials made withrecycled post-consumer plastic waste to make shoes. This keeps over a million PETbottles out of landfills and oceans.